News
BEN to run 5-a-side tournament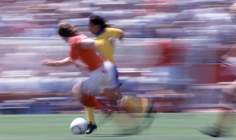 BEN, the automotive industry benevolent fund, is looking for teams from the UK motor world to compete in its annual 5-a-side football tournament.
The tournament will be held at Goals Star City, Birmingham, on 9 June.
Squads can have up to seven players and entry is £150 per team, which will also cover a buffet for players at the end of the day.

As an incentive for sponsorship, teams will receive an extra point in the group stages of the tournament for every £100 raised for BEN.
All those interested in registering a team should contact Warren Neal, events and exhibitions co-ordinator for BEN, on 01344 294 755 or warren.neal@ben.org.uk.
richard.brown@timetric.com