News
BEN top 100 charity to work for – Sunday Times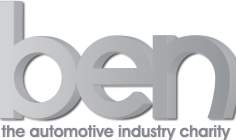 Automotive industry charity BEN has appeared in the Sunday Times Top 100 Best Not-for profit Organisations to Work For survey for the second year running and received a 1* rating after achieving a voting score which placed it in the upper 30% of participating charities.
The charity won a place in the survey as a result of its commitment to training and induction programmes for staff, for fostering opportunities to liaise directly with the industry which supports it and also in part to the support it receives from the industry.
David Main, chief executive of BEN, said: "This recognition doesn't just belong to BEN – it belongs to the whole industry. Our automotive community is built on the passion of its people and, it is this that sustains our team's commitment to serving those who are distressed, struggling or in need of care."