News
BEN's Ball prizes announced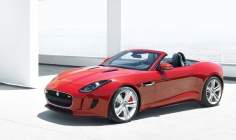 Automotive charity BEN has revealed some of the items on offer at the main auction and silent auction taking place at its Annual Ball tonight.
Items up for auction at the main auction include Champions League tickets, a Jaguar 5.0 V8 F-Type Convertible, a Kawasaki J300 and four tickets to see boy band One Direction.
The silent auction will feature 75 lots, including vouchers, tech goodies like an Ipad Air and a Playstation 4, as well as the opportunity to play golf against Kevin Keegan.