News
Billing Finance gets revolving facility through RBS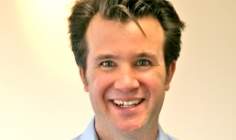 Independent finance provider Billing Finance have secured a three year revolving finance deal from UK bank RBS in an effort to support the existing business.
Previously Billing had obtained its finance with Lloyds Bank but Oliver Mackaness, director at Billing Finance, said: "We had been banking with a regional office, but we're now at the size where we'd have to move to their corporate London office, so we opened it up to other banks as well. RBS came up with a really good package with us. They've got a specialist team in this field and they managed to deliver a larger facility with more competitive rates. So we made the decision to move over to RBS.
"We've now got a slightly larger facility than what we had before which gives us an opportunity to grow our business. Over the next three years we plan to grow the business. My aim is that over the next three years we'll grow the business, so that we'll be lending £2m a month, "so far he said: "We have been lending about £1.3-1.4m a month.

Mackaness also said the company was set to grow at its previous growth rate of 15-20% through the new facility.
Veronika Lovett, director, Financial Institutions Group at RBS comments: "Leasing is an area of the market that we are keen to support and explore further. We were immediately impressed with the management team and the business model operated at this family run business. The team is highly experienced in their market space and RBS is delighted to have been given the opportunity to not only provide an attractive finance solution, but also develop a solid relationship. We look forward to working with Billing in realising their future business ambitions".