News
Blue Motor Finance re-enters motor finance market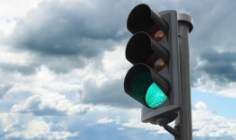 Warrington based Blue Motor Finance is to re-enter the motor finance lending market following a five year hiatus.
Blue is planning on a soft launch at the start of November, with a full launch expected by the start of December.
The company originally lent between 2005 and 2008, but changed its strategy during the credit crunch to buying motor finance portfolios. A spokesperson for the company said it had continued to invest in technology over that period.

Motor Finance understands that in 2013 Blue began talks with private equity company Cabot Square over financing a re-entry into the lending market, and that Cabot has since invested a 'significant' amount of money in the company, taking some equity in Blue in the process. The lender is also being backed by Citibank.
Describing what Blue Motor Finance will be offering, a spokesperson for the company said "It's going to be point of sale motor finance, covering most sectors. We're not doing subprime, but we're doing everything from prime to just above subprime. We'll resurrect our old relationships, we've already got the infrastructure set up because we kept it running, so we just need to beef it up."