News
BMW Financial Services post good second quarter.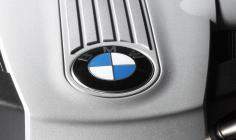 BMW Financial Services, the captive finance provider to the prestige car maker, is still on track to hit its targets despite a 1.9% fall in gross profits in the second quarter according to their results statement.
Parent company BMW Group said the division had increased its revenues for the quarter by 1.9% to €5.15bn (£4.12bn), up from €5.06bn for the same period the year before.
For the first six months of 2014 the revenues of the finance division were up 1.6% to just over €10bn which helped the gross profits of the division edge higher by 0.2% to €918m from €916m.

In addition the number of new contracts signed in the first six months of the year increased marginally from 728,618 in 2013 to 728,914.
This helped the portfolio of existing contracts increase in the same period by 5.8% to a total of 4.22m, up from 3.99m the year before.
The rest of the BMW group saw similar levels of revenue growth over the second quarter. Revenues in the three months to the end of June reached €19.9bn, up 1.8% from €19.6bn, boosted by an increase in sales volume. The only restriction to greater revenue growth came from the impact of exchange rates.
Earnings before interest and taxation for the first six months of the year rose strongly at the group, up by 14.4% to €4.69m, and sales volumes increased 6.9% year-on-year to over 1.02m vehicles.
The sale of over one million vehicles was the first time that BMW have achieved this sales volume in the first half of a year.
Norbert Reithofer, chairman of the board of management at BMW AG said: "The BMW Group increased sales volume, revenues and Group earnings in both the second quarter and the six-month reporting periods, continuing the successful development of our business."