News
Brexit: removal from customs union will affect motor finance, says UK govt.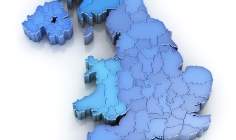 Service industries, such as motor finance, may be indirectly affected by the UK's withdrawal from the Customs Union, according to the UK government's Brexit white paper.
The paper 'The United Kingdom's exit from and new partnership with the European Union' provided a greater degree of clarity about the UK government's Brexit strategy, and more closely addressed the financial services sector and the customs union, both areas in which motor finance operates.
The paper outlines that the UK government will seek to remove the UK from the Customs Union after Brexit, and pursue a "mutually beneficial new customs arrangement," in addition to a 'comprehensive' the Free Trade Agreement to replace membership of the single market.

The white paper mentioned motor finance by name, pointing out that though the customs union covered only goods, some aspects of services, such as finance for cars, naturally intersected.
The government said: "A customs union could indirectly affect trade in services industries, for example, in parallel to exporting cars, an automotive firm might also provide financial services." The white paper did not, however, address directly how this may be resolved.
Membership of the single market allows financial services firms to operate throughout the EU, a system known as 'passporting'.
The paper stated that while 5,000 UK firms rely on passporting to provide services across the EU, 8,000 European firms provide services in the UK, and warned that "EU27 firms also have an interest in continuing to serve UK customers."
Based on the white paper's aims, withdrawal from the Customs Union and single market could be seen to cause friction with the desire to maintain the UK's Common Travel Area (CTA) with the Republic of Ireland.
The government stated that the free flow of goods, utilities, services, and people enabled £43bn (€50bn) worth of trade between the UK and Ireland.
The white paper advocated "as seamless and frictionless a border as possible", which would, in effect, leave an open border between the European Union and the UK, through which people and goods, such as cars, may continue to cross.