News
Burlington becomes first collections principal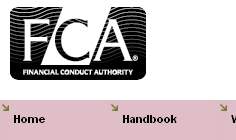 Collections agency Burlington Group has become the first collections firm to be authorised as a principal by the Financial Conduct Authority (FCA) according to a statement from the company.
The authorisation, less than one week into the new FCA full authorisation period, means that Burlington now operates with full authorisation to engage agents as appointed representatives.
The authorisation means the company is now under obligation to ensure its agents keep to FCA requirements through training and monitoring of activities, as well as evidence activity in keeping with the new rules.

In their statement, the company said they believed the authorisation now put them in a unique position in the industry.
Adam Wonnacott sales director at Burlington, said: "The debt collection industry is in a period of adjustment and there is an element of uncertainty as regards who will remain once the waves of the FCA authorisation process have receded. Our clients and prospective clients can draw comfort and reassurance from today's announcement."
John Ingram, managing director of Burlington, added: "We have worked incredibly hard and to some intense timeframes to achieve authorisation in such a short space of time. We are of course very grateful to the FCA for helping us to help achieve another industry first.
Our efforts have not been limited to the application process and we have been engaged in a Continuous Improvement Programme since 2012 to help the business meet compliance objectives."
Bermans the law firm also announced that it had secured a full FCA licence for it debt collection activity this week.