News
Burlington Group four-fold profit growth, 2012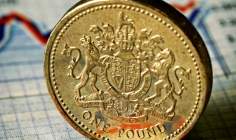 Burlington Group, the motor finance debt collection firm, has recorded a 324.2% year-on-year rise in pre-tax profit to £210,225 in 2012.
The Group attributed the success to a series of deals secured with retail banks and finance providers throughout the year.
Burlington Credit, the Group's trading company, recorded turnover of more than £1.4m in 2012, up 82.9% year-on-year.

John Ingram, managing director of Burlington Group, said the enforcements services provision side of the business has continued to expand rapidly and was confident the company would post turnover of £3m – £4m for 2013, with operating profits in excess of £1m.
Ingram commented: "Burlington Group has always focused on industry first solutions for its lender client base and during 2012 we enjoyed significant growth as a unique operator within enforcement services".
Shifted goalposts
Both Ingram and Adam Wonnacott, sales director at Burlington, were confident of further growth in 2013, which has seen the launch of a debt recovery solutions package and significant expansion of its High Court Enforcement division.
"We have shifted the goalposts in terms of what a lender can expect from its agent," said Wonnacott. "New service launches like CustomerConnect, with a focus on facilitating affordable, managed payment arrangements have been well received by the motor finance industry and meet a real need to agree a sustainable way forward when our clients' customers experience payment difficulties.
"Our capabilities as authorised High Court Enforcement Officers have also given us (and our clients) an advantage when enforcing court orders for the return of goods."
richard.brown@timetric.com