News
BVRLA welcomes Government ULEV policy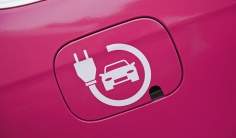 The UK British Vehicle Rental and Leasing Association (BVRLA) has said it is pleased with the government's recently announced initiative to encourage the adoption of ultra-low emission vehicles (ULEV), but said it was concerned over certain issues.
This policy was announced in April, and included £100m for research and development in ULEV, £32m for boosting infrastructure including the installation of charge points across M and A roads, and £200m to extend the current £5,000 grant for ULEV purchasers.
The policy also included a £35m pot to locally incentivise drivers of green cars. Such policies for cities could include allowing ULEV drivers to use bus lanes and specific parking policies.

The initiative is designed to promote private use of electric vehicles as the UK electric vehicle market is currently dominated by fleet providers, such as BMW's fleet lessor AlphaElectric.
BVRLA chief executive Gerry Keaney said, however, he was concerned about offering these incentives in isolated locations, doing so he said: "Could leave ULEV drivers confused over which bus lanes they can use or where they can park for free and would suggest that, if successful, these measures are rapidly introduced nationwide."
Overall though, Keaner said he was pleased that the government had listened to the BVRLA about providing a more varied range of in-life incentives to help support the up-front car grant and tax advantages.
He added "The announcement on workplace charging infrastructure is also very welcome as we believe that supporting this will encourage businesses to add ULEV's to their company car choice lists for employees."