News
C-charge not helping journey times – Car Loan 4U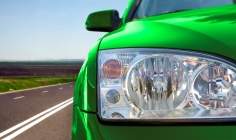 A survey of 2,000 motorists by car finance broker website carloan4u.co.uk has revealed that 94% of motorists do not believe the congestion charge has helped cut their journey time.
As well as this, 87% believe the congestion charge doesn't make it easier to drive in London, with 59% of drivers changing their route in order to avoid the congestion charge zone.
The majority of drivers also admitted not knowing what times the congestion charge applies (67%) how much the charge is (64%) and how much the penalty was for not paying (84%), while a large minority also did not know which zones the charge applied to (44%). Despite 64% not knowing the cost of the charge, 42% still felt £10 was too expensive.

Earlier this month Car Loan 4U arranged finance for its first electric vehicle (EV), a Mia-Electric, having already backed hybrids and plug-in vehicles to grow in prominence on London roads, specifically because of the reduced exemption to the congestion charge, despite the majority of people still being worried about a lack of charge points for EVs.
Ryan Dignan, director at Car Loan 4U, said: "Opinion has constantly been divided on the London congestion charge ever since it was introduced over 10 years ago.
"Our research simply highlights that motorists don't believe there is a great benefit towards helping to reduce congestion in the capital, which is probably why such a high percentage of people look to avoid driving through it during the week, even if not everyone is sure of the zones in London where it applies."
richard.brown@timetric.com