News
CAP accreditation scheme for business partners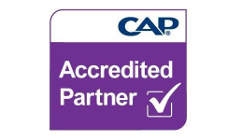 Vehicle valuation company CAP Automotive has launched an Accredited Partner Scheme to recognise the contribution its business partners have made.
Participation in the scheme is free to successful applicants and offers partners discounted advertising opportunities on CAP's websites, access to facilities at CAP's Leeds headquarters and membership to CAP Product Development Panels.
The first partners accredited are: Autoweb.co.uk, Bluesky Interactive, Car Finance Renewals, Chrysalis-Solmotive, Codeweavers, GForces Web Management, Fastrack Automotive, Frontline Solutions (UK) and Hudson Kapel Remarketing.

The Scheme was developed by CAP third-party relationship manager Jon Sheard, who said the scheme "enables us to give something back in recognition of our key partners' contribution."