News
Cap and Hpi: market remains steady in June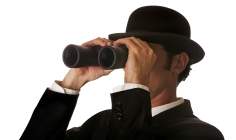 The pace of decline in used car values slowed to 1% in June, suggesting the market was 'steady', Cap and Hpi has reported.
This compared to a drop of 1.9% in May, for three-year old vehicles with 60,000 miles on the clock. Cap and Hpi also reported an increase in pre-registration activity market.
James Dower, senior editor of Cap and Hpi Black Book said: "The slight easing of stock supply, along with relatively healthy demand led to more stable average values throughout the month with retail footfall, seemingly, not too adversely affected by the referendum.

"It is clear that some manufacturers have increased pre-reg activity dramatically and the volume of similar stock available to retail customers can only lead to downward pressure on nearly new values and a confused new/nearly new marketplace."
Dower noted different types of vehicles saw different levels of performance, with SUV values down 0.7%, compared to 3.3% for pure electric vehicles.
He added: "Pure electric vehicles continued to come under significant price pressure, reducing by 3.3% at the three years 60,000-mile point in June. It does appear that there is an apparent gulf between the new and the used car proposition for electric vehicles, with reluctance from retailers to purchase for stock. As we see more vehicles coming into the market place stock appears to be growing and taking significant time to find a home on the forecourt."
Charging issues
According to Glass's, a lack of charging points remains one of key reasons why electric vehicles are struggling to hold their value.
Rupert Pontin, director of valuations, said increasing the number of charge points would also solve worries around the potential range of electric vehicles.
Pontin said: "Effectively, we need chargers to become as much an everyday sight as a petrol station. They have to become an accepted part of everyday life and for people to see them in use regularly.
"When that starts to happen, we believe EV residual values will start to match and possibly exceed conventional vehicles. Until then, unless there is an unlikely step change in battery technology, range anxiety will be an issue."