News
CAP: Used car market maintains momentum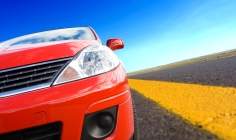 Used car sales are maintaining momentum and limiting severe erosion of trade values, despite the continued push for new car registrations, according to CAP automotive.
Vehicle trade values fell by an average of 1.6%, at the three-year / 60,000 mile benchmark, despite the increased supply of nearly new vehicles in the used market, while new car sales grew during the month.
The smaller car used market is depreciating more rapidly than the market overall, which CAP attributes to aggressive pricing in the new market, including attractive PCP financing deals.

CAP found independent used car sales are outstripping those at franchised dealerships, which appear focused on new registrations. As such, confidence has surged among independent used car dealers who, CAP believes, are benefiting from reduced competition over stock.
Derren Martin, senior editor of CAP's Black Book Live, said: "This year the whole market is benefiting from sustained retail demand and we expect nothing more severe than typical seasonal depreciation between now and September."