News
CAP works on incentives aggregator tool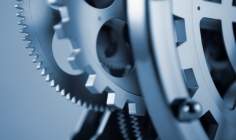 Vehicle value information provider CAP Automotive is preparing an aggregator system for manufacturer offers, including finance, to be made available to resellers in the fourth quarter of 2013.
The tool, called New Vehicle Incentives, will cover all participating manufacturers' incentives offered, such as free petrol or servicing as well as finance.
CAP will enter all details of offers into a central portal, where it is securely stored, with the information then fed to retailers and finance and contract hire companies to correctly price cars. All incentive offers per model will be linked to the CAP Code.

In a company statement, CAP said the system will remove confusion and delay from communication between motor manufacturers, retailers and others, and claimed incentives on new vehicles were now the second biggest cost for manufacturers behind raw materials, at around £2,000 for each unit.
CAP claims the system will also allow manufacturers to monitor the performance of incentives, send and receive information to and from retailers and finance companies, and reduce financial errors on rebate claims. The system would also allow retailers to get vehicle offers on the market sooner.
richard.brown@timetric.com