News
Capquest buys BCT's operations portfolio of motor loans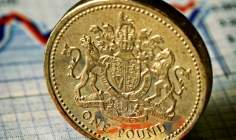 Collections agency Capquest has acquired the £10m portfolio and operations of struggling lender British Credit Trust (BCT) in a move into the motor finance sector.
The BCT portfolio totalled more than 4,600 loans with a total balance of around £10m. As part of the purchase Capquest took over the BCT brand, data and systems and key employees.
BCT was formerly a part of the Bank of Ireland and then Nikko (Europe) before, according to its website, it was adversely affected by the financial crisis of 2007-2008 and ceased new lending in 2010.

Since then it has been administering its portfolio of mainly automotive loans and hire purchase agreements.
Capquest will continue to service the portfolio and said in a statement: "Capquest has no immediate plans to start lending but intends to use the acquisition as a platform to pursue further motor finance opportunities"
The motor finance market will be added to Capquest's existing credit card, telecoms and home retail sector portfolios.