News
Captive finance houses report slow global growth in H1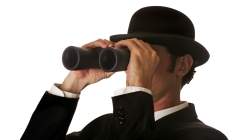 A number of manufacturer parent groups have revealed a small amount of growth in their respective finance houses, as part of their larger H1 financial reports.
Volkswagen (VW) revealed VW Financial Services increased its operating profit by 2.6% year-on-year to €995m (£833m). The OEM said volume effects had a positive impact, with the number of new contracts growing 15.2% over the same period to 3.3m.
VW said its results were 'much better than anticipated'. It recorded an operating profit of €5.3bn, including a one off €2.2bn cost for the diesel scandal which affected the company last year.

The results were positively affected by strong seasonal demand, a recovery of the European car market and the revitalization of its fleet customer business.
Renault and PSA
Renault's Sales Financing division reported €420m worth of profit, which was only €4m up from H1 last year. The company said this was the result of a sharp increase in loans outstanding being counterbalanced by adverse currency evolution and a decrease in its Americas' business.
It added: "…the cost of risk stabilized at a very good level of 0.30 per cent of the average performing assets (0.31%in the first half of 2015)."
Overall profit increased 40.6% over the period to €1.5bn, representing 6.1% of revenues. The bulk of this came from the automotive division, which made €1.1bn profit, up from €680m in H1 last year.
Carlos Ghosn, chairman and chief executive officer of Renault said: "The first half results demonstrate the relevance of our strategy. Success of our new models, our regional diversification and all employees engagement have allowed the group to set a new record for its first half operating margin and to have confidence in the outlook for the full year"
PSA Group's financial services arms, meanwhile, made €111m consolidated profit in H1 2016, down from €130 in H1 2015.
This was despite the Groups overall profit almost doubling over the period, from €720m to €1,383m.
PSA Group has been on an acquisition spree recently, having acquired stakes in TravelerCar and Koolicar in 2016. Shortly following the release of its results, it acquired an interest in Autobutler, an online quote platform for automotive aftermarket services.