News
Car buyers increasingly cautious – The Funding Corporation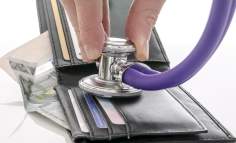 The number of car buyers "maxing out" their borrowing ability is on the decline as consumers choose vehicles priced below the loan amount they qualify for, according to motor finance lender The Funding Corporation.
According to the company, the customers most likely to under-commit in terms of their car loan are those who have previously experienced financial difficulties and whose credit record might make it difficult for them to access finance.
David Challinor, managing director of The Funding Corporation, said: "Choosing not to take borrowing to the limit, even when this has already been set at a realistic level, suggests a new caution among some non-prime car buyers.

"They would rather sacrifice the size of car they buy, or a level of refinement, in order to create a bigger buffer between their income and outgoings."
He added this cautious attitude remained independent from the customer's current improved financial circumstances.
In light of its findings, the Funding Corporation recently launched a non-prime loan package for car dealers.
According to Challinor, data collected following the launch of the product, named Inisium, will allow a comparison between the actual sum advanced by the customer and the loan amount originally approved.