News
Aston Barclay acquires The Car Buying Group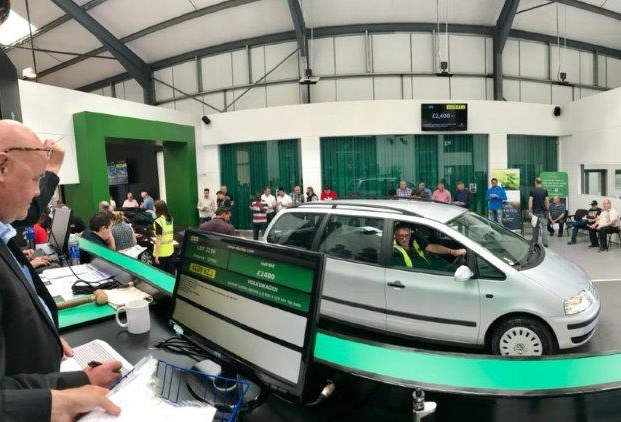 Remarketer Aston Barclay has acquired The Car Buying Group (TCBG), a de-fleeting platform for consumer-owned vehicles.
The acquisition, the value of which was not disclosed, will give Aston Barclay an additional procurement channel for second-hand vehicles for its auction network. A spokesman confirmed to Motor Finance that vehicles acquired through TCBG will be remarketed exclusively at Aston Barclay's sites.
TCBG was founded in 2014, and claims a customer base of "tens of thousands". Currently based in Bradford, the company will move to Aston Barclay's Wakefield auction site, due to open in 2019. TCBG has a workforce of 30, and plans to double in size over the coming years.

Tom Marley, TCBG chief executive, said: "We have had a great journey over the past few years in launching and building the business.
"Becoming part of the Aston Barclay family will provide further support and investment to speed up that growth, and for our brand to become a household name with consumers."
Neil Hodson, Aston Barclay chief executive, added: "The acquisition is a perfect fit for the group as it provides us with extra volume and access to new technology which we can offer to dealer and vendor customers. We will grow the business on a national basis over the coming years.
"Our new Wakefield Mega Centre will immediately become a dynamic place to work as the TCBG team of 30 joins the 40 staff from our Leeds auction. With 75,000 square feet of auction and office space, we have plenty of capacity available for further growth."
The acquisition, which builds on an existing business relationship between TCBG and Aston Barclay, puts the auction house in closer competition with rival British Car Auctions, which operates the WeBuyAnyCar.com portal.
Aston Barclay has been on an expansion drive recently, boosting its online auction capabilities as a wave of resilient-value second-hand vehicles hits the British market after the car finance boom of recent years.
In June, the company signed a three-year remarketing deal with Santander Consumer Finance.