News
Car Loan 4U: Charging concern for EV purchases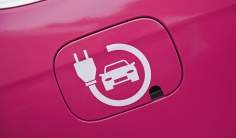 Web-led motor finance broker Car Loan 4U has found nearly two-thirds of consumers held concerns over the availability of charge points for an electric car, according to its latest survey.
Despite the Government announcing £37m investment to contribute 75% toward installing home charge points for electric vehicles (EVs) in February, 64% of the 2,000 people surveyed in March by Redshift Research on behalf of Car Loan 4U would worry about finding a charge point for an electric car.
In addition, 50% would be put off an EV purchase by the thought of having to charge such a car several times on long journeys and 45% worried charge times for EVs are too long.

And despite the Government backing commercial and retail EV uptake with grants for both cars and vans in the past two years, 43% of respondents to the survey felt EVs were still prohibitively expensive.
'Proudly pioneering'
However, 16% of respondents were considering a future EV purchase, 2% are now planning to buy an EV and 2% already owned one.
Manufacturers have been keen to get behind EVs, with John Martin, senior vice president for manufacturing in Europe at Nissan, which has recently begun leasing its EV batteries, welcoming funding for chargers by saying UK consumers were "at a crossroads in personal mobility" while the brand was "proudly pioneering zero emission technology".
Nissan sister-brand Renault has likewise invested in both EVs and financing EVs through captive provider RCI Financial Services, which leases the batteries for the marque's ZOE range, and become the first manufacturer in the UK to offer a free domestic charging point with pre-ordered ZOE models.
At the start of the year Nissan, as part of the Renault-Nissan Alliance, Daimler, owner of Mercedes-Benz, and Ford Motor Company signed a tri-partite agreement to develop a common fuel cell system with the aim of creating mass market fully-electric vehicles by 2017. Meanwhile, last month Hyundai demonstrated its zero-emission fuel cell ix35 to EU officials and stakeholders.
Earlier in April Daimler-partnered Tesla Motors attempted to boost EV sales in the US with the launch of what the company billed as a "revolutionary" finance package, not dissimilar to PCP but based on the residual values of S-Class Mercedes.
'To be encouraged'
As yet, EVs have struggled for a toe-hold in the UK new car market, with alternatively-fuelled vehicles taking a 1.35% share of the new registrations market (5,318 vehicles) in the first quarter of 2013, falling from 1.45% for the same period in 2012, according to figures from the Society of Motor Manufacturers and Traders.
Responding to the survey, James Wilkinson, managing director of Car Loan 4U, said: "It seems that despite the Government's best intentions to encourage more UK motorists to purchase an electric car, we aren't quite ready to embrace the idea as a nation.
"Electric cars are certainly an ambitious plan for the future, but there is real hesitation among motorists towards buying an electric car, with our research showing that only a small amount of people currently own one and right now, it's clear that very few have plans in place to buy one in the future.
"Our research also shows that motorist's main concern with electric cars comes down to the cost, with electric cars being typically more expensive than their petrol equivalent. As well as the serious concerns with the range of an electric car, the availability of charging points is quite rightly a concern too.
"I think that while the Government's funding is to be encouraged, until these issues are more readily addressed, it becomes a lot harder to encourage motorists to purchase an electric car."
Car Loan 4U regularly runs polls of car purchase and motoring habits, including the comparative popularity of private cars over public transport and attitudes toward the UK speed limit.
richard.brown@timetric.com
Free download worth over $5000
Download our 2018 Technology, Media and Telecoms Predictions Report
Worth up to $5,850
In this report, we look at the 30 big tech themes for 2019, identifying winners and losers for each theme. This report will impact all industries helping:
CEOs/Senior Staff: in all industries understand the disruptive threats to their competitive landscape
Investors: Helps fund managers focus their time on the most interesting investment opportunities in global TM