News
Car Loan 4U director's rally challenge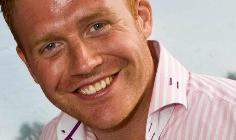 Ryan Dignan, director of Car Loan 4U, sets off on Saturday on the 3,000-mile Mudball Rally.
Starting in St James Square, London, Dignan and the other 179 competitors taking part in the Rally will cover 10 countries across Europe in seven days, taking in Amsterdam, Luxembourg, Zurich, Milan, Venice, Vienna, Bratislava and Prague.
The Rally, which has run since 2007, may be a timed event and not a race but Dignan, driving a black Lamborghini convertible, said it was "no secret that I love a driving challenge."

Dignan, co-founder of the web-led intermediary, added the week of driving through Europe was "something I've always wanted to do".
richard.brown@timetric.com