News
Car Loan 4U ranks 83 in Sunday Times small company survey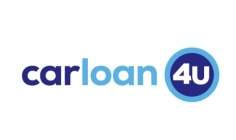 Online finance company Car Loan 4U has come 83rd in the annual Sunday Times 100 Best Small Companies to Work For survey for 2014, just weeks after Scottish Equity Partners made an £8m investment in the company.
This was Car Loan 4U's first year of entering the competition alongside 897 other smaller companies.
The survey measured the feedback of staff members in the organisation to gauge the levels of employee engagement. Of the employees asked within Car Loan 4U 93% felt that managers spoke openly with them, and 98% believed they had made a valuable contribution to the company.

James Wilkinson, chief executive of Car Loan 4U, said: "Our employees are at the very heart of Car Loan 4U and the culture here has been created through their dedication to ensuring we constantly evolve as a company. It's a real achievement for us to be ranked 83rd and it's something we want to build on as we continue to grow."