News
Car Loan 4U takes Manchester award double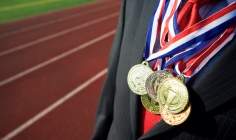 Macclesfield-based motor finance intermediary Car Loan 4U has celebrated its sales staff winning Team of the Year at the Manchester Young Talent awards.
Ryan Dignan, director of Car Loan 4U, was also named Entrepreneur of the Year, an accolade won in 2012 by James Wilkinson, managing director of the company.
The brokerage, which runs an online, direct-to-customer model, said the 12 months leading up to the award had been the most successful period in the company's history since being formed by Dignan and Wilkinson in 2006.

Year-on-year
Dignan explained his award signified the success of Car Loan 4U in the past year. "It really does cap what has been a fantastic 2013 for us," said Dignan, "and gives us the perfect benchmark to move forward."
Sales director Tom Horton collected the Team prize, calling it recognition for the "passionate, young, driven" sales team. "The results over the last 12 months have been nothing short of phenomenal".
The company has shown a willingness to innovate throughout the year including a smartphone application to alert customers to motoring needs and brokering its first electric vehicle finance deal.
It also saw recognition in February and May this, being ranked as the most-visited car finance broker at the start of 2013 by Experian Hitwise and the 23rd fastest-growing company in Europe at the GP Bullhound Summit.
richard.brown@timetric.com