News
carfinance247 sees 6.8% rise in used prices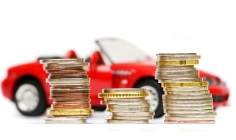 The average value of used car purchases through online car retailer, lender and broker carfinance247.co.uk has increased 6.8% from October 2012 to March 2013.
The average buying price for a used car during the period was £7,832.53, compared to £7,332.45 between April and September 2012, although the same value was down by 8.32% year-on-year. Across the financial year 2012/13, the average value of a used car was £7,582.49.
Emily Henshall, marketing manager at carfinance247.co.uk, said the uplift "could indicate a slow return in confidence in the economy, with people feeling more positive about taking on slightly more debt in order to get the vehicle they want".

At the start of the month, however, British Car Auctions reported a consistent slide in the average price of a used car at auction from £7,361 in December 2012 to exactly £7,000 in March 2013, since when vehicle valuation firm CAP has also warned the period of stable, high values in the second-hand sector may be over.
richard.brown@timetric.com