News
Carmakers need shrewder pricing strategy – KPMG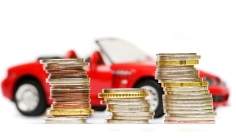 The biggest challenge for manufacturers is ensuring profitability is maintained to survive, according to 73% of automotive respondents to KPMG's second pricing survey, leading to the accounting firm to call for shrewder pricing strategy.
KPMG also found 33% of automotive companies had sacrificed margins through lower prices during the recession, and 43% believed they could generate at least 10% profit improvement through more effective pricing.
KPMG's UK head of automotive John Leech noted "the automotive industry has beaten suppressed economic growth," likely to pass the two million mark in 2013, and that manufacturer finance arrangements or personal car plans now accounted for 75% of vehicle sales, according to the Finance & Leasing Association, up from 35% five years ago.

As such, the funding and discounts available on cars to consumers has come under scrutiny: While British Car Auctions said 0% deals were helping to create fresh demand amongst buyers, Experian Automotive reported the two-year rise in the number of PCP and HP deals had changed attitudes to car ownership, and Andy Gruber, director of independent lender Alphera Financial Services referred to subvention as "the new norm" for manufacturers.
Price balance
Similar to Professor Colin Tourick, writing in Motor Finance in 2012, Leech called for an optimisation of pricing strategy.
"Price is routinely used to either clear out surplus stock or slow down sales until volumes can be readjusted," Leech said. "As a consequence we often see sub-optimal pricing as supply and demand volumes become out of balance. I believe that better demand forecasting and reducing over-capacity remains critical to profitability."
He also suggested adding more emphasis to the seasonality of pricing, such as around the annual registration plate changes, and that pricing should become more dynamic.
KPMG's pricing survey featured 200 UK-based senior managers from large corporate companies, 30 of which were from the automotive sector.