News
Cassiopae appoints UK sales executive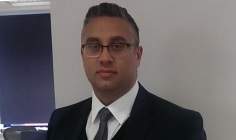 By James Callery
Global finance and asset management software house Cassiopae has announced the addition of Matthew Francis as business development manager for its Reading-based UK office.
Prior to joining Cassiopae in September as sales executive, Francis was business development manager at Reality Finance Solutions.

He has also worked for Barclays Asset Finance where he sold commercial lease, lease purchase and mortgage and insurance products related to asset acquisition.
Cassiopae support millions of assets in live lease and loan portfolios at more than 300 customer sites in over 35 countries.