News
CD Auction Group team up with NextGear Capital UK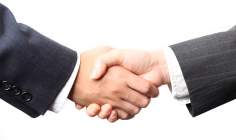 NextGear Capital UK have agreed to offer dealers buying through CD Auction group's auction site a stocking plan to fund vehicles.
CD Auction group said the option would allow dealers to increase, upgrade or diversify stock, as well as improve cash flow, and is planning a promotion to coincide with the launch.
The remarketer said it the stocking plan option will become available "in the next few weeks."

David Mercey, managing director of NextGear Capital, said: "We would like to welcome CD Auction Group as our latest auction partner. It's an exciting development as CD Auction Group will be the first fully online auction to join the NextGear Capital auction partner network."