News
Citroën launches Q3 finance offers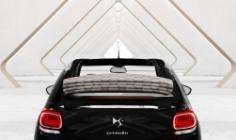 French marque Citroën has begun a series of third-quarter finance deals, with offers available on the C1, C3, C4 and both the C3 Picasso and the C4 Picasso models.
Citroën C1 VTR's are available from £99 a month on the brand's Elect 4 Lease scheme through Citroën Financial Services, a trading name of Banque PSA, plus one year's free insurance for drivers between 21 and 75. Five-door models are available from £119 a month.
The offers are available until the end of September.

By model
In Q2, Citroën offered the C3 and C3 Picasso with no VAT and 0% finance on a 36 month term on 30% deposit. The same offer is still available, however customers can now spread payments over four years, with a 40% deposit, or two years with a 10% deposit, including two years free insurance.
The DS3 and DS3 Cabrio customers can also get 0% APR representative finance for three years with 30% deposit. Alternatively, purchasers can choose to receive a £1,500 deposit contribution with Elect 3 finance, available with one year's free insurance plus 3 years' 9.9% APR representative Elect 3 finance with a minimum 10% deposit.
The C4 is also available with 0% APR representative finance for three or four years, with 0% and 20% deposit requirements respectively, on Elect 4 Personal Lease.
The C4 Picasso will be available on Elect 4 Personal Lease finance with no deposit, and also comes with a deposit contribution of up to £1,000 with Elect 3 PCP finance.
The DS4 and DS5 offer the same deals as the C4, but come with a £4,500 and a £1,000 deposit contribution, respectively, on selected models with Elect 3 and Elect 4 finance.