News
Close Brothers group finance director departs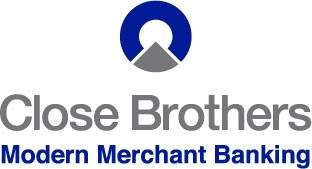 Close Brothers' group finance director, Jonathan Howell, will leave the group after ten years.
Howell will retain his functions, which also include membership of the group executive committee and board of directors, until the annual general meeting in November.
The board has started searching for a successor.

Preben Prebensen, group chief executive, said: "Jonathan has made a very substantial contribution during a period of significant growth and development, driving the group's financial strategy and bringing sound judgement and a sharp focus on shareholder value.
"On behalf of the board I would like to thank Jonathan for his dedication and leadership over many years and wish him all the best for the future."
The announcement came as Close Brothers released a preliminary update for their H1 2018 results.
The banking division reported stable growth in the six months to January, with results "ahead of expectations".
The division saw loan book growth of 2.6% over the previous six months, and 7.3% year-on-year, to £7.1bn (€8.1bn). Bad debt levels remained low.
The growth was mainly driven by the premium and property finance businesses. The group said it was maintaining underwriting and pricing discipline in the face of increased competition in motor and asset finance.
The full H1 2018 results will be published on March 13.