News
Close Motor Finance expands motorcycle division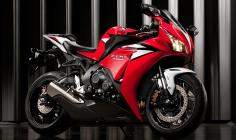 Close Motor Finance has added three motorcycle account specialists as part of plans to expand its service to dealers in the sector.
Chris Reid, head of the motorcycle finance division at Close Motor Finance, told Motor Finance the move marked a significant break with the past, as the motorcycle division previously supporting branch dealers throughout Close Motor Finance has been replaced by a dedicated team.
He explained: "What we're now doing is having a dedicated specialist team that will operate nationally in line with our branch network. They will work side-by-side rather than together."

The three new hires bring the company's motorcycle division sector specialists to five and will help lead a 15-person support team.
The move is set to benefit the company's motorcycle clients, he added: "Dealers will be getting a more specialist approach, rather than support from account management with specialist advice."
During a time of great transformation for dealers, he said, "by having a specialist team that understands their industry we believe we will be able to guide them through all of those changes a lot more easily by understanding their market."
From Close Motor Finance's point of view, Reid explained, the move: "is in line with a number of strategic changes the business is making in order to grow and to continue the growth it has enjoyed.
"So this is part of an overall structure, it allows us to concentrate in the area a little bit more by having that extra focus."
Close's motorcycle team also recently recieved bespoke training delivered by the Motorcycle Industry Association, aimed at ensuring an understanding of variations between the true value of the products and their book price.