News
Close raise over £20,000 for Cancer Research UK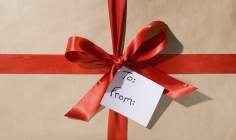 Staff at Close Motor Finance have raised over £20,000 since launching their partnership with Cancer Research UK three months ago.
The independent finance company's 400 staff raised the cash through a series of events including bake-offs and business lunches.
One team organised a charity car auction and included local dealers, who donated vehicles and also participated in buying.

Maria Haslam from Cancer Research UK said: "We've enjoyed fantastic support from Close Motor Finance from day one of our partnership and have been impressed with their energy, dedication and innovative approach to fundraising for Cancer Research UK.
James Broadhead, managing director of Close Motor Finance, said: "We picked the month of May to kick-start our fundraising activities to raise money for Cancer Research UK and we certainly got off to a good start.
"Our employees really got stuck in to lots of different events; we've been running marathons, organising sponsored walks, cycling the length and breadth of the country, playing in charity football matches and taking part in quizzes – and that's not even half the list!"