News
Cold spring dents soft top auction prices – BCA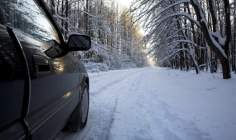 Recent unfavourable weather has brought a dampening in the average value of convertibles at auction, as recorded by British Car Auctions (BCA).
Noting the price for soft top cars typically follows the weather, BCA has reported a decline in values for April and May this year, which came during the coldest spring for 50 years according to the Met Office.
Although prices in March held strong at £8,897, up 3.41% year-on-year, April was down by 4.25% compared to the year before at £7,778, with the recovery in May to £8,411 still down by 4.04% year-on-year.

Tim Naylor, editor of the BCA Used Car Market Report, said: "The absence of any sustained good weather this year appears to have dented the level of interest in convertibles." However, the silver lining to the cloud "is that there is still a great choice of used convertibles in the marketplace".
Despite the inclement weather, BCA reported selling 250 convertibles while blanketed in the late-winter snow of March this year.
However, the spring of 2012 began with the auction and remarketing firm confident in the popularity of soft tops and later validated by sales reaching as high as 103% of the CAP rate for convertibles.
richard.brown@timetric.com