News
Consumer expectations and aftersales rise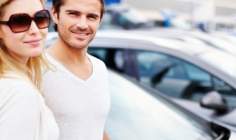 Aftersales is seen as an increasingly important area of revenue by dealers while consumers would like more home comforts, such as Wi-Fi and good coffee, available in showrooms, say a pair of surveys from the Manheim Group.
According to the Manheim Dealer Confidence Barometer 2012/2013, 31% of dealers felt aftersales was more profitable in 2012 than expected while 40% reported aftersales to be as profitable as expected.
However, customers in a showroom's aftersales process, and whose custom showroom's are looking to retain, have demonstrated a preference for domesticity in the forecourt, according to the Complete Automotive Solutions / Motors.co.uk Consumer survey April 2013.

Asked how dealers could improve their facilities, 56% of respondents said they would like better or branded coffee, 55% would like Wi-Fi, 43% would like daily newspapers and current magazines and 30% would like a children's play area.
richard.brown@timetric.com