News
Convertible demand softened by awful weather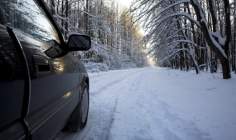 Unfavourable weather lasting until May brought about a dampening in the average value of convertibles at auction, recorded by British Car Auctions (BCA).
Noting the price for soft-top cars typically follows the weather, BCA reported a decline in values for April and May this year, which came during the coldest spring for 50 years according to the Met Office.
Although prices in March held at £8,897, up 3.41% year-on-year, April was down by 4.25% compared to the year before at £7,778, with the recovery in May to £8,411 still down by 4.04% year-on-year.

Despite the inclement weather, BCA reported selling 250 convertibles at its Blackbushe site while blanketed in the late-winter snow in March.
The auction, which took place in temperatures of -3C, still sold £2.1m of ex-lease, fleet and finance vehicles from Lex Autolease and Black Horse.
Surprisingly, roughly a third of buyers at the Blackbushe auction did so online, down from half of buyers the year before.
Tim Naylor, editor of BCA's Used Car Market Report, said: "The absence of any sustained good weather this year appears to have dented the level of interest in convertibles."
However, the silver lining"is that there is still a great choice of used convertibles in the marketplace".
richard.brown@timetric.com