News
Convertibles up, older women most-likely owners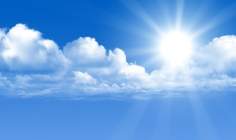 Demand for convertibles is on the rise, with ownership particularly popular among older women, according to Motors.co.uk and the AA respectively.
Search traffic for convertibles on the Manheim-owned used car classifieds website rose by 37% between the weekend of 29 June – 1 July and the weekend of 13 – 15 July.
British Car Auctions had noted a downturn in demand for convertibles, and their price at auction, lasting into May as snow and cold wrapped the UK, but Motors.co.uk reported an upswing in July which Andy Coulthurst, managing director, attributed to "current high temperatures and predictions for a summer of sun".

Coulthurst said he expected search traffic for convertibles to continue to rise along with the favourable weather, saying the top five searches in the past week have been the BMW 3 Series, Saab 9-3, VW Beetle, Audi A3 and Audi A4.
Demographic with the wind in its hair
Meanwhile, statistics from the AA, which has just added used car retail to its operations, have pointed to the high-level of convertible car ownership among women aged between 45 and 69.
Of the 1.3 million convertibles on UK roads (or 4.1% of the car parc), 18% were owned by women aged 60-64, compared to 13% by men aged 60-64, with the next highest ownership brackets being for women aged 65-69 and 55-59.
3.1% of convertible drivers are below the age of 44, split between 3.8% of male and 2.4% of female convertible car owners, while 14.5% are aged over 70, split between 18% of male and 11% of female owners.
richard.brown@timetric.com