News
CrushWatch monthly record average value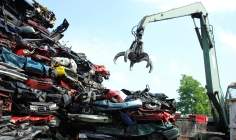 The average value for a car recovered through the HPI CrushWatch scheme in September was £7,623.27, a record monthly figure.
Across the month, 6,196 enquiries were made to the scheme, run in conjunction with the Finance & Leasing Association and the ACPO Vehicle Crime Intelligence Service, which found 722 cars with outstanding finance.
Also of note, for the fourth month in a row, the most-valuable car (in terms of outstanding finance) recovered was a Rolls-Royce Phantom. Since the scheme began in May 2010, the most valuable recovery has been a Phantom model seven times, three of which were Dropheads.

£2.76m of the recoveries made in September were through the Metropolitan Police Service, the second highest monthly total for a single police force.
richard.brown@timetric.com