News
D'Ammassa to step down as Hitachi MD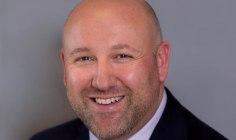 Hitachi Capital Business Finance (HCBF) has announced that Carl D'Ammassa will be stepping down as managing director on 30 September, after a year in the post.
D'Ammassa will be taking up an undisclosed position nearer to his home, and will be temporarily replaced by HCBF chief operating officer Robert Gordon.
Gordon said: "Hitachi Capital Business Finance has the right foundations in place to grow and make a significant contribution to the Hitachi Capital group. Carl has done a great job in managing our re-entry into the broker introduced asset finance channel. We are well positioned to grow our businesses and I am confident the skill and experience of the team will ensure our continued success."