News
Dealers turning to wholesale finance for used vehicles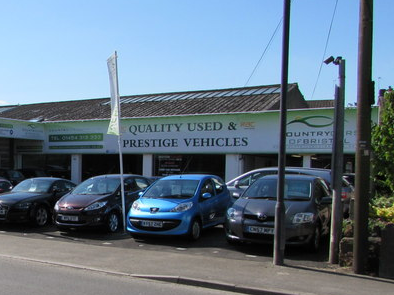 Dealers are increasingly turning to wholesale finance to buy used vehicles for resale according to the latest sentiment survey  by NextGear Capital and Cox Automotive.
When asked to name their dominant source of funding, in the survey of 240 dealers nationwide half of the dealers responding said they used a wholesale finance package or stock funding plan versus 38% who opt to use their own capital.
Around 9% used an overdraft facility and 3% an informal loan from friends or family. Nine in ten dealers say they use more than one source of funding.

Pam Halliday, NextGear Capital's sales and marketing director, said: "The picture this survey paints is an honest reflection of the sentiment we're hearing from the hundreds of dealers we speak to every week. Regardless of the size of their business, cash flow remains their priority. The used car market is offering opportunities to dealers who are best able to source and turn the right quality stock quickly and efficiently. Therefore, the number of dealers looking for complementary sources to ensure they have sufficient liquidity to buy the stock they need is rising.
"I'm encouraged to see the majority of dealers arming themselves with choice too. There isn't a one-size-fits-all approach to stock funding. Dealerships have different business requirements, so need to select the route that's best for their individual circumstances. We would always encourage dealers to consider a blend of products so they're ready to buy from the right source, at the right price, at the right time. Ease and flexibility is key, as is considering how associated stocking costs can be mitigated or absorbed to keep margins healthy."
Data has shown a continued strength in the UK used car sector, compared with a continued drop in new car registrations according to the SMMT figures. In the used market the average mileage for vehicles sold was up 1.8% to 62,158, while the average selling price of vehicles dropped slightly by 2% on September to £6,242.