News
Dealers to turn to motor finance as stock costs rise in 2019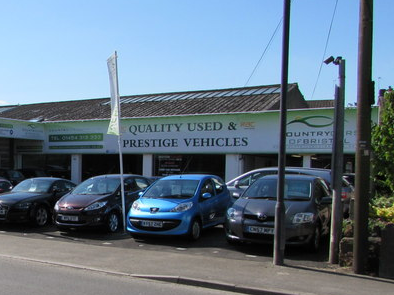 Cost of acquisition is set to become an increasingly important issue for used car and van dealers in 2019 as margins remain under pressure, according to tech provider epyx.
The company says that with vehicle values remaining high in relation to retail prices, there is a need to minimise the expenditure involved in getting hold of stock.
Vicky Gardner, head of remarketing at epyx, said: "Increasingly last year, we saw a situation develop where the core margin on selling cars and vans was being further and further reduced.

"As one result of this, we have seen dealers place more emphasis on other profit opportunities associated with the sale such as motor finance, warranties and service plans.
"However, there has also been a general recognition of the need to minimise the cost of acquisition. With margins under this degree of pressure, every pound counts."
Gardner said that this trend was revealing itself in a range of changing behaviours among dealers.
Loading ...
"Firstly, we believe that there has been an acceleration in the ongoing swing towards online sales. Taking someone out of the office to attend a physical auction is simply too expensive at this point in time. Online makes more sense.
"Secondly, there is increasing interest in the differences between all of the varying online sources available, with a greater recognition of the type of stock that each handles and the cost of buying through them.
"Among online platforms, there is greater diversity than perhaps has been previously realised and buyers are becoming much more sophisticated in their approach as a result."
Gardner said epyx's 1link Disposal Network platform, used by major fleets to sell to dealers, was benefitting as a consequence of this shift in the market.
"We have worked hard to make 1link Disposal Platform among the very best in the market when it comes to providing high-quality stock at a very reasonable cost of acquisition. Both volumes through the platform and the number of buyers involved are increasing as a result."