News
Dealers turning to responsive websites – iVendi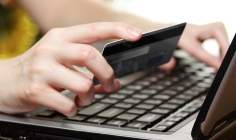 Motor dealers are moving away from personalised smartphone applications and toward responsive websites which resize or react to the type of device accessing them, car finance technology provider iVendi has said.
According to James Tew, director at iVendi: "The general trend is for customers to access web services on a wider and wider range of devices, so making your web site responsive seems very much like the most cost effective and productive route to take."
Additionally, "by design, apps only tend to do one thing, so can be quite limited. The most common motor dealer app by far is a used vehicle stock search but this is only of use to a person who is looking for a car or van at a particular point in time."

As a result iVendi, which recently warned retailers to place greater value in online customers, claims it is seeing more dealers creating responsive websites.
One such company is Toyota and Lexus dealer Jemca, the website for which also includes iVendi's Car Finance Checker.
Promotional video
The company has also launched a video designed to be integrated into dealer website to promote the use of finance.
The video is available for companies using the company's online dealer finance tools, such as Jemca or MotoNovo, which piloted the Quote and Propose system from iVendi in April.
Previously, iVendi has called for radical improvements to manufacturer websites to capitalise on growing online car sales.