News
Kilkelly: PCP accounted for 76% of new car finance in 2015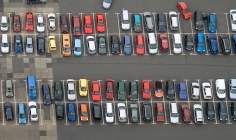 The value of both new and used car finance experienced double digit growth in 2015, according to the Finance & Leasing Association (FLA).
In 2015, the value of advances for new cars increased 15% compared to 2014, to £16.2bn.
The number of new cars sold on finance over the course of 2015 reached 984,077, 10% more than the number sold on finance in 2014.

New car sales increased by 6.3% over the same period, and private car sales grew by just 2.5%, according to the Society for Motor Manufacturers and Traders (SMMT).
As such, the percentage of private new car sales financed by FLA members through dealerships totalled 81.4% in 2015, compared to 75.9% in 2014.
Unsurprisingly, PCP was the dominant product in the new car space, and Geraldine Kilkelly, head of research and chief economist at the FLA, told Motor Finance that it accounted for about 76% of all new car business by value in 2015. Overall, PCP sales grew by 19% year-on-year in 2015.
Loading ...
In total, the number of used cars bought on finance in December was 75,601, bringing the total number of used cars sold on finance up to 1,147,387 – a 9% rise on 2014's number.
The value of advances for these cars in 2015 reached £12,119m, a 14% rise compared to 2014.
Although HP remained the largest product in the used car market, Kilkelly noted that PCP continued to grow rapidly in this space. It grew 73% compared to the amount of used car sold on PCP in 2014.
Explaining the increasing shift towards PCP, she said: "You've got this shift away in the mind-set of consumers that they're not wedded to owning a car anymore. So PCP is often the right sot of agreement for them."
For a similar reason, PCH also grew strongly last year (up 73% year-on-year), although Kilkelly noted this was from a relatively low base, and that it still only accounted for 6% of new business over 2015.
When asked about some of the factors behind the growth, Kilkelly, told Motor Finance that 2015 ended well thanks to particularly high consumer confidence. She added: "We've seen that the low interest rate environment looks set to continue, with no rises this year at least. Inflation is set to remain weak throughout the year. So consumers are feeling a bit more confident about their own financial positions, and in turn about committing to major purchases, such as cars."
This has continued into 2016, with SMMT figures for January showing strong growth in the private new car sales market.
While Kilkelly is generally optimistic about 2016, she warned there may be some potential speed bumps which will particularly affect businesses: "The fundamentals, in terms of the overall economic picture, are good for the consumer at the moment. It just really depends whether there are any blow over from the wider global economic downturn, if that starts to impact domestic demand. That's a potential risk, but I think it's more likely to have an immediate, if it does, on the business side, as they're likely to delay investment.
"But on the business side, you've also got the concern over the referendum, whether we stay in the EU. That may also have some impact on delaying investment."
Despite this, she added: "Because we're not expecting interest rate rises this year, and wage growth is expected, and inflation is low all help improve the consumer disposable income. So much of the demand is driven by confidence."
In 2015 finance penetration broke 80% for the first time ever. Although Kilkelly wouldn't be drawn on how high penetration figures could go on an official prediction, she added: "Would I be surprised to see penetration rates go up to 85% perhaps not. It's a very popular form of finance being offered through dealerships, and PCP is becoming increasingly popular. So I wouldn't be surprised if it continued to go up over next year."