News
DSG expands luxury brokering to Yorkshire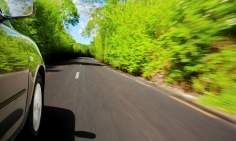 Stockport-based car finance broker DSG Financial Services has expanded into Yorkshire with the opening of Magnitude Finance, based in Ilkley.
The Magnitude operation will concentrate on prestige retail finance for high net worth individuals, estimating the average value of a car on its books to be around £50,000, alongside DSG's existing high-end vehicle brokering arm.
Tim Marlow, a director at DSG, will head Magnitude in addition to DSG Prestige, which he said "will continue to concentrate on working with our dealer partners" to finance luxury cars while Magnitude will "assist direct clients purchasing prestige vehicles from £20,000 to £250,000-plus." He added Magnitude had access to "a wide range of lenders" which increased the company's "flexibility".

Sophisticated, not revolutionary
Magnitude will also offer an online finance calculator to provide free quotes on makes and models for customers.
The calculator was created in-house, as opposed to MotoNovo and Nissan which have employed third parties to provide similar tools.
Marlow said the calculator would present customers with three options "within seconds." Although he added the tool "doesn't sound very 'revolutionary'," Marlow claimed "there isn't anything as sophisticated as our system" in the prestige marketplace.
Range of lenders
In early 2012, Marlow spoke of a "spike in finance deals" for high-end vehicles with Bridford Financial Services (which Marlow was running at the time) writing £4.4m in one month alone. In the summer of that year, vehicle remarketing company British Car Auctions and Richard Lawton of MainDealerOffers.co.uk and CarAndVanAuctions.co.uk joined Marlow in citing the 'recession-proof' nature of the high-end car market.
However, following the withdrawal of finance provider ING Lease, Bridford was merged with DSG in late 2012 and Marlow made a director.
Earlier this year, DSG announced Hitachi Capital Business Finance would be providing a variable rate product for DSG Prestige. Meanwhile, fellow prestige motor finance broker Oracle Finance announced success with its Range Rover funding package and use of multiple lenders post-ING.
richard.brown@timetric.com