News
DSG to launch eSign platform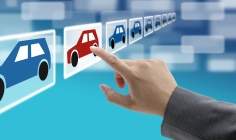 Brokerage DSG Finance is to launch an eSign platform to manage finance agreements of multiple panel lenders.
The broker is working with technology partner IOCS to launch the facility, which it plans to launch in early 2015.
DSG managing director Richard Hoggart said: "Our industry demands that we constantly innovate and improve our drive towards a compliant and positive customer journey. By launching a standard platform for all our signups, regardless of lender, we introduce consistency and efficiency into the process."

IOCS chief executive officer Abe Smith said the technology would lead to a more seamless customer experience, improve compliance and increase operational efficiencies.