News
Element to buy PHH Arval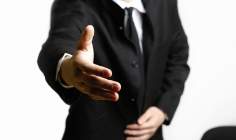 Canadian equipment finance company Element Financial Corp is finalising a deal to buy US based PHH Corp's auto fleet leasing business, PHH Arval, for approximately $1.4bn (€1.0bn) after the boards of both companies approved the deal, Reuters is reporting.
PHH first issued a statement confirming discussions of the potential sale were ongoing at the end of May, but did not reveal who the discussions were with. The company also has a mortgage business.
Quoting sources, Reuters said PHH net proceeds from the deal after taxes and expenses are expected to be $750-800m.

Such a deal would give Canadian company Element a platform to expand into the US.