News
Equifax: Car loans 50% of US non-mortgage credit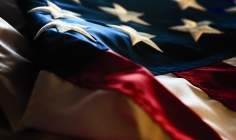 More than $196bn (£126bn) has been lent in new finance on cars in the US from January to May 2013, according to credit reference agency Equifax.
The total is worth more than 50% of all new non-mortgage credit in the US during the period.
The National Consumer Credit Trends Report from Equifax reported the value of car loan originations as up 15% year-on-year, an eight-year high.

By volume, there were 9.9 million new loans during the period, also an eight-year high, and up by 12% year-on-year.
As of July 2013, the total balance on outstanding auto loans was $826bn, up 10.9% year-on-year, spread across 61 million existing agreements.
richard.brown@timetric.com