News
Equifax's Munroe re-elected President of ACCIS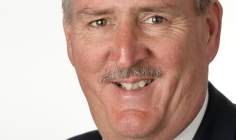 Neil Munroe, director of external affairs and communications at Equifax, has been re-elected as President of the Association of Consumer Credit Information Suppliers (ACCIS) for a further two years.
Munroe has already held the post for four years during which time membership of the trade body for European consumer credit reference agencies has grown to 43 companies in 32 countries.
On accepting the re-election, Munroe said he would continue the work of ACCIS to lobby over EU Data Protection Regulation: "We have put tremendous effort into making sure regulators, governments and members of parliament at EU and individual country level are aware of the 'unintended consequences' of what is proposed, not just on our industry but on the businesses and consumers we support so that they are persuaded to make the necessary changes to the regulation.

"There is no doubt that ACCIS members right across the European continent and beyond are experiencing a number of challenges as the global economic uncertainty puts greater focus on the role of credit information. In particular, we understand the implications of increased scrutiny of the industry and as an Association we believe our responsibility is to work with regulators to ensure that any increased oversight is appropriate and does not limit our ability as an industry to perform the critical role we play."
richard.brown@timetric.com