News
EU new car sales down to 1993 levels in May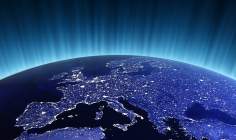 Registrations of new cars in the EU in May fell by 5.9% year-on-year to 1,042,742 units, the lowest figure for the month since 1993, according to the European Automobile Manufacturers' Association (ACEA).
Across the 27 EU nations, excluding Malta, 5,070,840 new cars have been registered in the first five months of the year, down 6.8% compared to the same period in 2012.
By ACEA and SMMT figures, registrations in the UK were up by around 11% year-on-year for the month, making it "the only country to post growth".

Continental drift
Year-on-year registrations in May fell by 2.6% in Spain, by 8.0% in Italy, by 9.9% in Germany and by 10.4% in France.
Year-to-May 2013 compared to year-to-May 2012, registrations fell by 5.8% in Spain, by 8.8% in Germany, by 11.3% in Italy and by 11.9% in France.
Again, the UK was the exception, recording 9.3% growth in the period. However, some in the industry have warned this may make the market a target for manufacturers looking to offload excess continental stock.
richard.brown@timetric.com