News
EU passenger car registrations up 8% in February: ACEA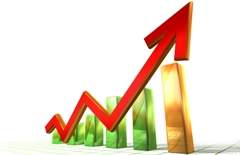 Passenger car registrations in the EU reached 861,058 in February 2014, up 8.0% year-on-year, according to figures released by the European Automobile Manufacturers Association (ACEA).
This increase made February the sixth consecutive month passenger car registrations climbed.
The vast majority of countries grew in the period, with Portugal seeing the fastest, up 40.2% to 10,541.

In the major markets, The UK grew 3.0%, Germany by 4.3%, Italy 8.6% and Spain by 17.8%.
The only markets which shrunk were Cyprus, which shrank 1.1%, to 636, and France, which shrank 1.4% to 141,290.
While these figures suggest the market may finally be turning around, the ACEA did note 861,088 was the second lowest total recorded for the month since the ACEA began the series with the enlarged EU, in 2003.
Year to date in 2014, the market was up 6.6%, with total registrations reaching 1,796,787 for the first two months of the year.
Again France was the only major economy where figures declined, at -0.5%. The German and Italian markets grew 6.0% in the period, while the UK grew 6.1%, Spain grew 13.1% and Italy and Germany by 6%.