News
EU registrations ninth month of recovery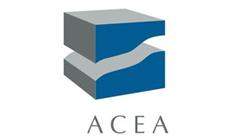 The European car market continued to show signs of full recovery in May with its ninth consecutive month of registration rises, despite posting the second lowest May figures since 2003.
New car registrations across the 28 EU countries excluding Malta climbed 4.5% year-on-year to a total of 1,093,448 vehicles in May.
The May registrations boosted sales figures for the calendar year to 5,431,921, a 6.9% rise on the same period last year.

The rise was helped by the strengthening car markets in Germany, Spain and the UK.
Germany continued its strong recovery with a 5.2% rise in registrations in May taking its growth rate for 2014 to 3.4% with total sales in 2014 to end of May to 1,260,654.
The UK, with 1,058,974 vehicles registered by the end of May 2014, remained the second largest market in the EU and saw growth of 7.7% in May.
Spain saw the strongest levels of growth of the five largest EU markets in May with a rise of 16.9% to over 82,000. It should be noted the Spanish market started from a smaller base after severe lows during the Euro crisis.
Italy saw a drop in sales compared to the same period last year as consumer spending stagnated and despite a rise in consumer confidence. Registrations dropped 3.8% to 136,850 in May. Despite this fall, Italian car sales in 2014 remained up 3.2% to over 600,000 vehicles.
France's growth was weak compared to the other large EU car markets. It grew just 0.3% in May as French consumers lacked confidence in both the economy and the country's political situation.
The Volkswagen Group continued to dominate EU and European Free Trade Area market share. Its brands, including Škoda and SEAT, took 26.6% of the market. This was up 1.3 percentage points on the same period last year. Overall its registrations grew 9.5% year-on-year in May to over 300,000 vehicles.