News
European car market grows in July: JATO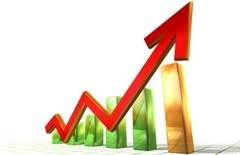 New car sales in Europe grew 5.4% year-on-year in July to 1,025,608 units according to vehicle information provider JATO.
Of the 29 countries covered by JATO, 22 recorded year-on-year growth in July, with the biggest five markets growing over 5% on average in the month.
Of the big five, Spain grew 11.3%, followed by Germany, 6.8%, Great Britain, 6.6%, and Italy, 5.3%. French sales dropped 4.3%.

Some of the countries hit hardest by the crash saw some of the highest percentage gains in July, with Ireland's new car sales up 61.6% in July 2014 compared to July 2013, with Portugal growing 30.6% in the same period. Sales growth in Greece were less impressive, but were at least still positive, at 5.0% in the period.
Year-to-date growth across the 29 European countries was 5.8%, to 7,483,366.
In this period, all the big five grew, with even France managing 1.9% growth in sales. While British year-to-date sales were up 10.1, and Spain grew 17.6%, Italian growth was just 3.7% and German growth was just 3.0%.
As was the case for July, Portugal and Ireland were the fastest growing markets year-to-date, up 36.5% and 30.3% respectively. Romania was the only other country to break 30%, with 30.8% jump in sales year-to-date.
Despite the generally improving market across the continent, new car sales fell in July in the Netherlands by 2.2% and by 4.7% year-to-date.
Biggest brands
Volkswagen, the biggest car maker in Europe, grew its car sales 8.1% year-on-year in July, to 140,985, meaning year-to-date sales were up 2.8% compared to 2013, at 965,761.
Despite only growing 0.9% to 78,839 in July, Ford sales still grew 4.9% over the first seven months of the year, to 593,683. However with year-to-date growth of 8.3%, Vauxhall caught up on the American manufacturer, with total sales at 544,379.
Renault achieved the highest growth year-to-date at 12.5%, meaning in 2014 it had sold 535,663 by the end of July. This was no doubt helped by a 6.1% growth in Clio sales to 186,073 in the same period.
The Volkswagen Golf maintained its status as the most popular car with a year-on-year growth in July of 10.9% to 41,914 and year-to-date growth of 13.7% to 312,177.
Fiesta sales grew 6.1% in July to 23,841, and 8.9% to 191,728 year-to-date, keeping it just ahead of the Clio, and holding on to its position as the second bestselling car in the continent.
The biggest growth, however, came from the Skoda Octavia, which sold 124,194 models year-to-date, up 41.3%. This put it in competition with the Nissan Qashqai, which sold 128,762 in the period, down 1.8%, and even arguably the Peugeot 208 and Ford Focus, which both saw sales fall to 139,290 and 136,371 respectively.